Happy 5th Anniversary, Bucky On Parade
It's been five years since Bucky Badger paraded around the capital city and we're celebrating in a big way.
Find some of your favorite, original Bucky on Parade statues on a new digital, mobile-friendly pass. Use the pass to find the returning statues, check in on your mobile device and win an exclusive Bucky On Parade 5th Anniversary sticker!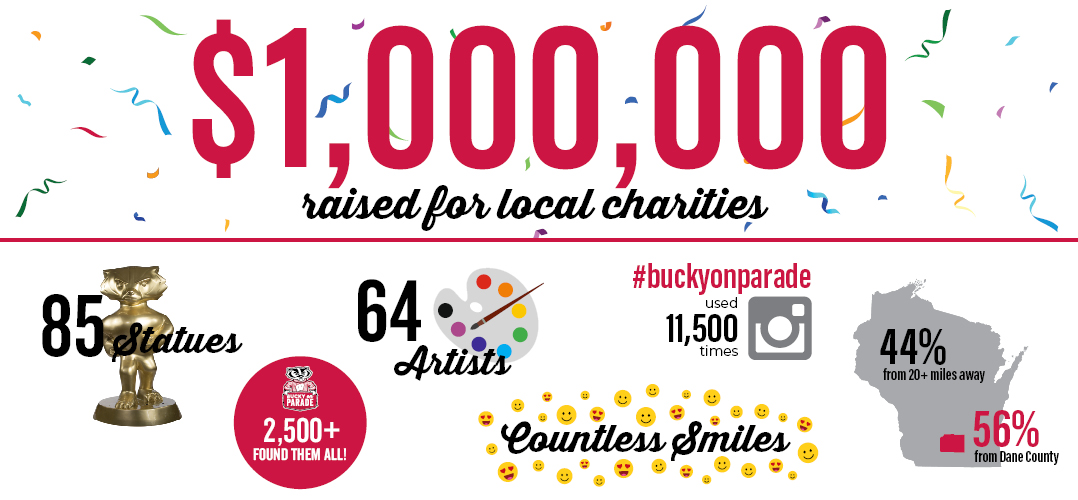 WHAT IS BUCKY ON PARADE?
Bucky on Parade was a free public art event featuring 85 life-size Bucky Badger statues throughout Madison and Dane County May 7–September 12, 2018. Local and regional artists transformed these Bucky statues into unique works of art.
The Madison Area Sports Commission produced the event, with support from the Greater Madison Convention & Visitors Bureau and in partnership with the University of Wisconsin-Madison, University of Wisconsin Athletics, and Wisconsin Foundation & Alumni Association. Event proceeds supported Garding Against Cancer, Madison Area Sports Commission and other community charities.
Proud Bucky on Parade Producer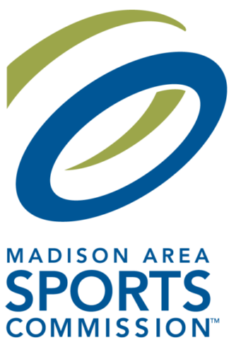 Learn the story of how Bucky on Parade came to be, and the impact it had on the community of Madison, Wisconsin and beyond in the official documentary, created by Focal Flame Photography.