Behind the Design:
Isthmus (noun): a narrow strip of land, bordered on both sides by water. This Bucky highlights the beauty of the Capitol, nestled between Lake Monona and Lake Mendota.
LOCATION:
Post-parade location to be determined
SPONSOR:
The QTI Group & Stone House Development
---
About the Artist:
Amy Mietzel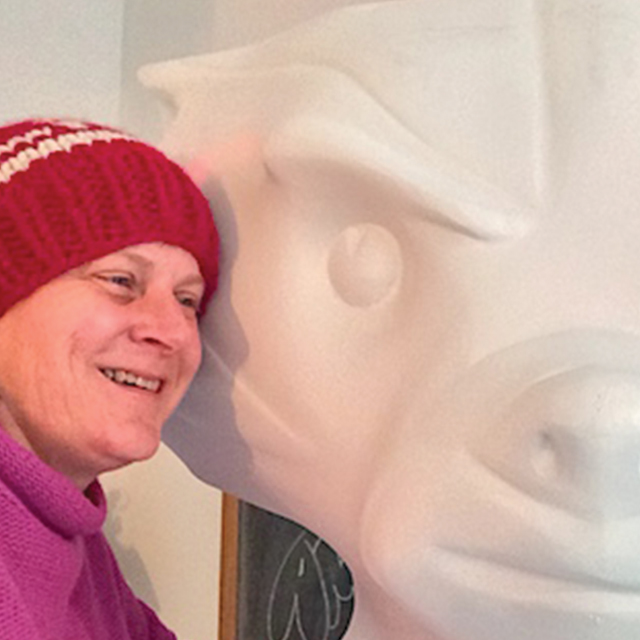 I own an art studio called Bare Knuckle Arts, where I teach visual arts classes to people of all ages. I think that art helps all of us to gain knowledge, problem solve, think, engage in life and make new friends.
---