Black, White and "Read" All Over
Behind the Design:
Dressed in his classic striped sweater, this statue is adorned with cheerful Bucky cartoons partaking in some of Madison's popular pastimes, including college sports, biking, ultimate frisbee and winter activities.
LOCATION:
Post-parade location to be determined
SPONSOR: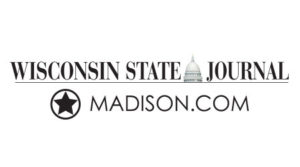 ---
About the Artist:
Phil Hands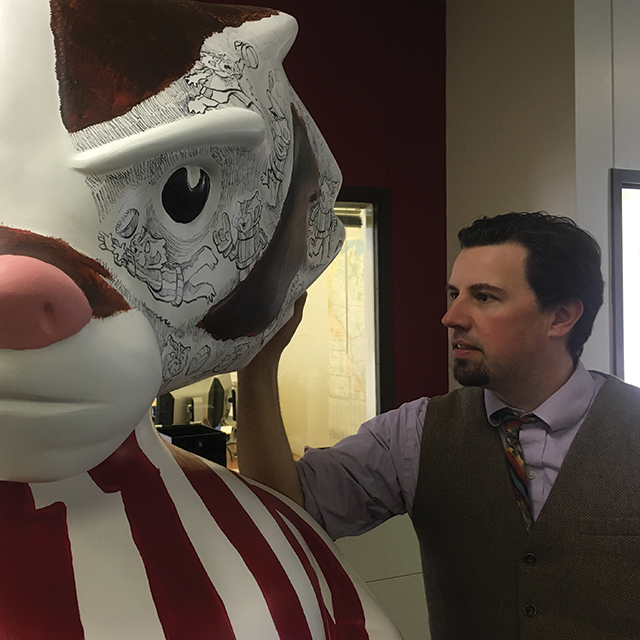 I'm the editorial cartoonist at the Wisconsin State Journal. I think of art as a communication tool, similar to writing, to express ideas. But art is much more powerful. As a political cartoonist, I'm used to creating work about contentious political issues. Drawing Bucky gave me the opportunity to create something everyone can enjoy.
---