Behind the Design:
The artwork on this statue is inspired by Russian folk art and was intricately hand-painted to resemble a beautiful piece of pottery. The traditional color is blue, but for Bucky it had to be red!
LOCATION:
Post-parade location to be determined
---
About the Artist:
Savannah Guthrie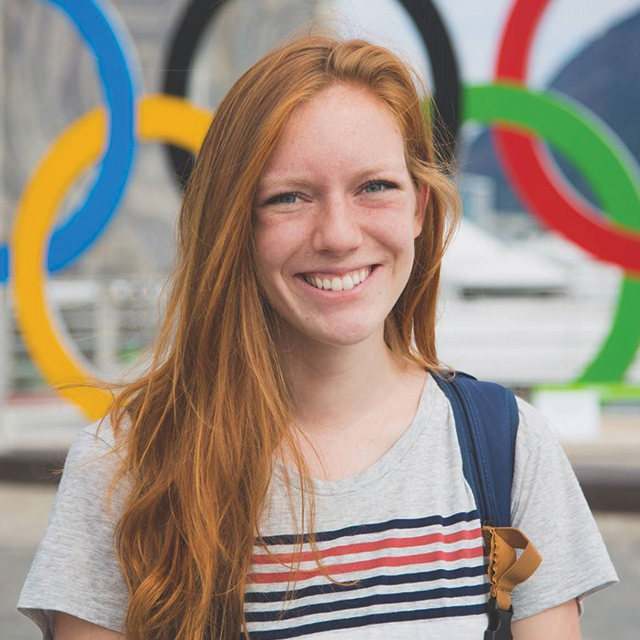 I am still a young artist, but over the years I have pursued graphic design, painting, ceramics, photography, cinematography, web development, drawing, animation, calligraphy and printmaking. I am far from mastering any of these, but I really enjoy the process of discovering a new way to share a story. Every time I think I found my new favorite medium, I fall in love with another type of visual art.
---