Behind the Design:
Bucky sure does clean up nicely! This statue features him with his best outfit on, and he's all ready for his big debut.
LOCATION:
Best Western Premier Park Hotel
22 S Carroll St
Madison
SPONSOR:
Park Hotel
---
About the Artist:
Barbara Vater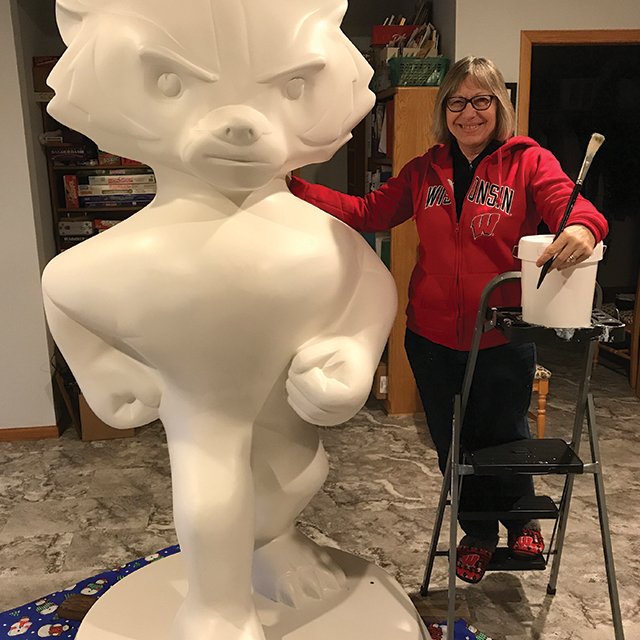 Art makes me happy, whether viewing it or making it. Just mixing turquoise on a Wisconsin winter day keeps me optimistic. Painting is a way to share my joy of the world, and I am humbled and happy each time someone buys a piece of my work for their home. I paint with a group every Tuesday and take occasional workshops in varied art mediums. Visiting museums and other art venues expands my art ideas.
---