Behind the Design:
Fill the hill! The pink flamingos are out in full force, atop a green base representing Bascom Hill. Fun fact: The turf on the base came directly from Camp Randall!
LOCATION:
Post-parade location to be determined
---
About the Artist:
Hailey Polk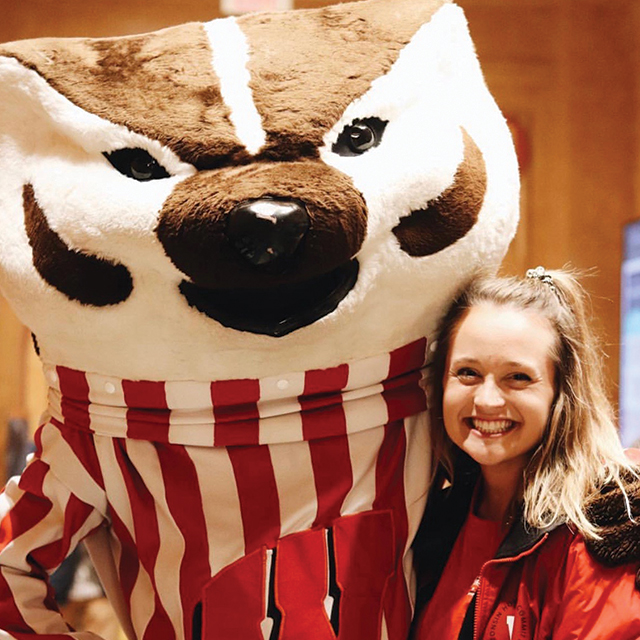 I have never done any public art projects before. I am currently studying to be a teacher and am excited to complete this as a tribute to my favorite school and city before leaving Madison to start my life beyond education!
---