Behind the Design:
Drop the puck! Bucky's skates are laced up, and he's ready for the big game.
LOCATION:
Hampton Inn & Suites Madison/Downtown Lobby
440 W Johnson St
Madison
SPONSOR:
J.H. Findorff & Son Inc.
---
About the Artist:
Dan Gardiner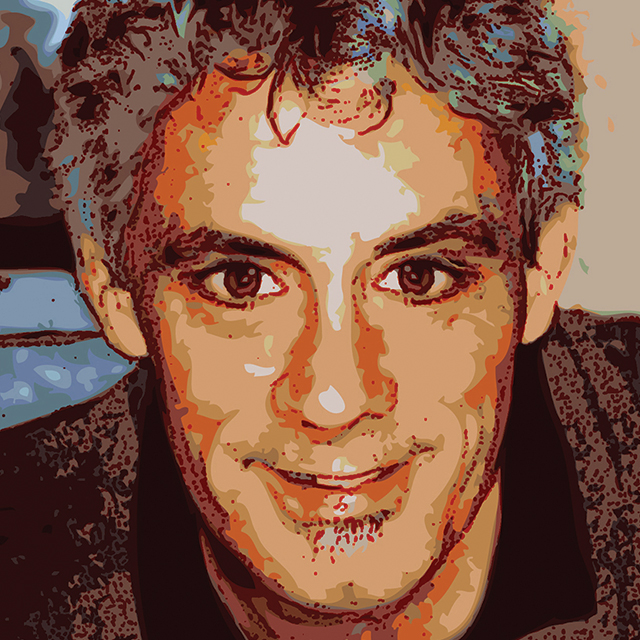 I discovered the call for artists just one day before the designs were due, so I stayed up all night, cranking out fast sketches; I was happily surprised when a few were selected. I specialize in murals, art installations, landscapes and portraits, and have been making murals for over 30 years.
---