Behind the Design:
Bucky is ready to lead the team to victory in his classic rugby gear. Rugby was first played on the UW-Madison campus in 1880—hence the "Rugby Since 1880" inscribed on the front. The back reads "Courage, Honor, Respect." The number on the back is that of statue sponsor Clan Buchanan.
LOCATION:
Post-parade location to be determined
SPONSOR:
Clan Buchanan
---
About the Artist:
Tom Queoff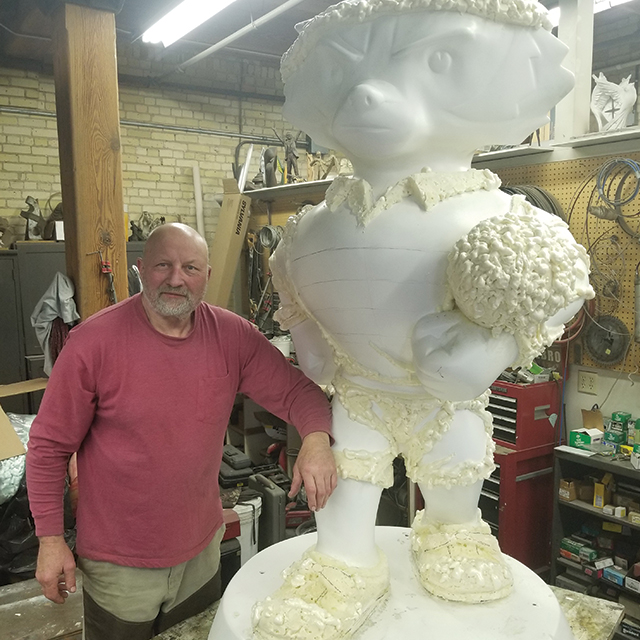 My work reflects my love of the outdoors and my passionate spirit. I specialize in bronze, but work in many types of materials including stone, wood and metals in pieces of all sizes.