Behind the Design:
This vibrant Bucky embodies a favorite Madison summer spot. Bright, bold colors capture the contrast between the terrace chairs and Lake Mendota's blue waters.
LOCATION:
Post-parade location to be determined
---
About the Artist:
Jenny Steinman Heyden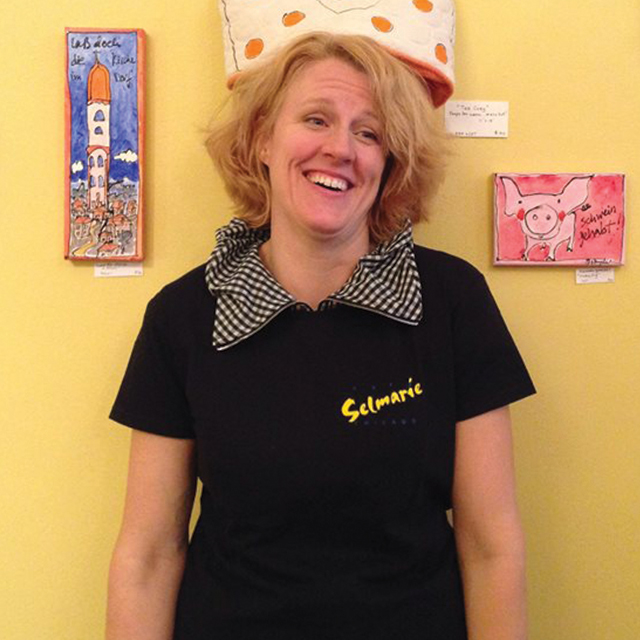 I love being able to bring whimsy and heart to pieces that reach a wide audience. When I exhibit artwork, I want to make people really smile and feel connected. I also love to use deep color and texture and give people a lot to respond to in look, feel and overall depth of a piece. I feel the work - I don't play music when I work because there is so much coming from the piece; I'm just trying to listen and paint to its own music and rhythm.
---