Behind the Design:
This statue brings the beauty of Wisconsin's Driftless Area to life – complete with a few cows. The marking on Bucky's forehead is done in the shape of Wisconsin.
LOCATION:
Post-parade location to be determined
SPONSOR:
Alliant Energy
---
About the Artist:
S. V. Medaris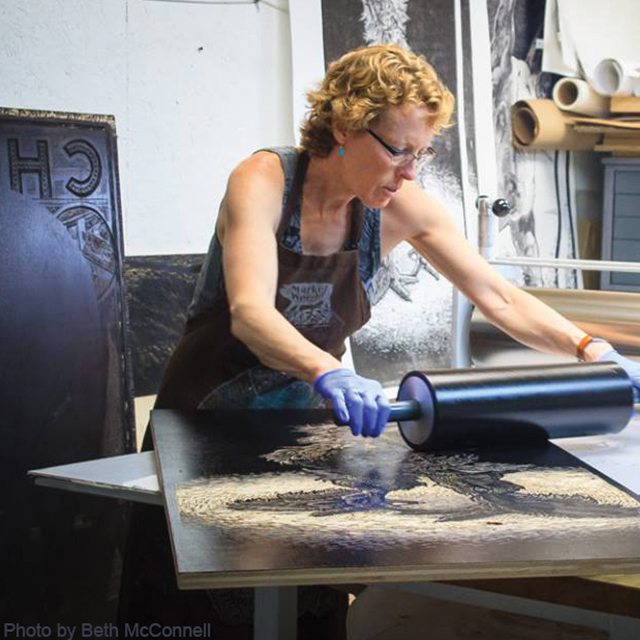 I grew up in Madison and as a child thought Bucky was the statue on top of the Capitol building (thanks to my older brother). When creating art, I enjoy the research and idea behind the piece, then the design and execution, and giving the viewer a well-crafted, thought-provoking, sometimes humorous work of art to enjoy.
---