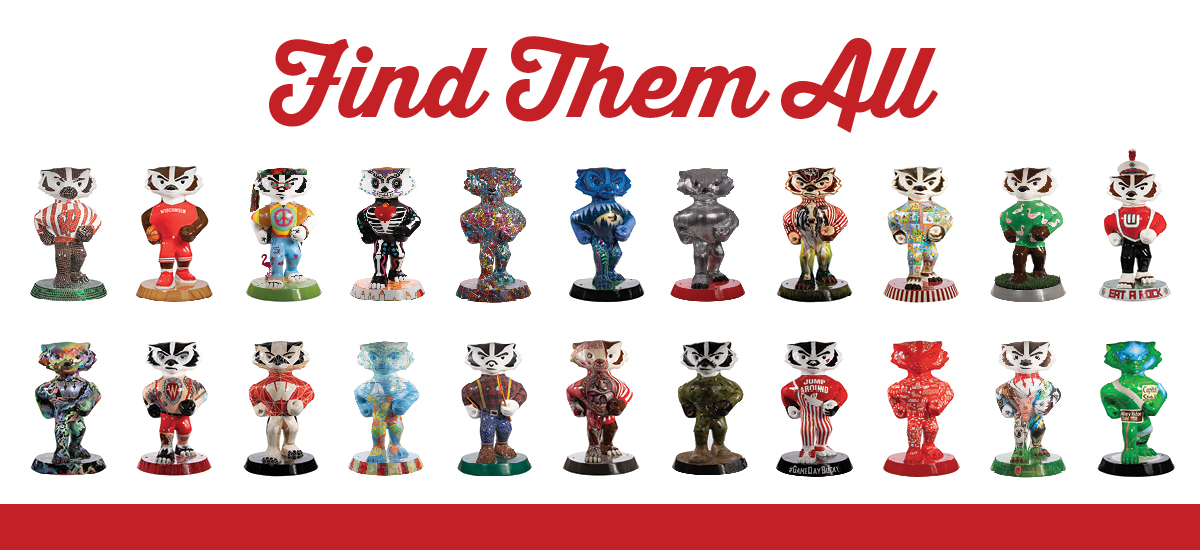 We Challenge You to Find All the Buckys!
Who says kids get to have all the fun?! We created this statue checklist especially for adults who love Bucky. Once you find all the statues, enter to win grand prizes!
Grand Prizes:
Amazon Fire TV with 4K and Alexa Voice Remote
Friday Night Fish Fry for two at The Statehouse
$100 gift card from the University Book Store
Color photograph of Arizona, matted and signed by artist John Berend
Enter to win at the Greater Madison Convention & Visitors Bureau office (22 E. Mifflin St., Suite 200). Open Monday–Friday, 8 a.m.–5 p.m. Winners will be chosen on Monday, September 17.
Other Resources:
Thank you to our generous prize donors:
The Edgewater Hotel
J&K Security Solutions
University Book Store
Your Wisconsin Rugby Community